THE TEAM
Abhikalpan takes pride in its creatively persistent and dedicated design crew who have contributed in numerous successful projects. We have a rich cultural mix of candidates hailing from different ports of the country. As a result, we give rise to a variety of discrete options.

THE FOUNDING PARTNERS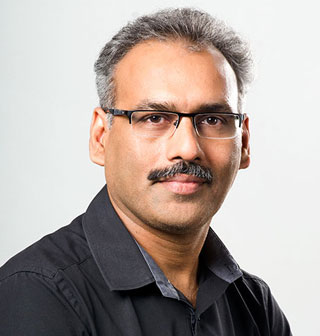 AR. ASHOK PATEL
Mr. Ashok Patel is recognized for his ability to understand the interactions between the user and the built environment to create aesthetically and functionally successful spaces. He believes that architecture starts with solving our client's genuine needs, but also must strive to achieve inspirational results that transcend expectations. A fundamental question that guides his work is how a building aesthetics, program and tectonics can provide meaning to those who live and work in its spaces. His hands-on design approach is focused on achieving full integration of the natural and built environment through the most innovative design forms, materials, landscape and construction technologies. He combines a close day-to-day involvement in design with his primary responsibilities for the strategic direction of the practice.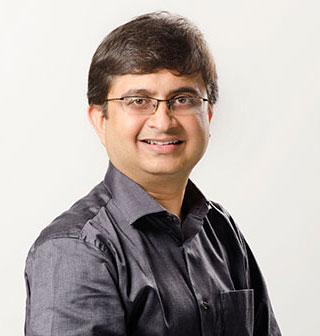 AR. KEDAR KULKARNI
Regardless of the size or scope of the project, Mr. Kedar believes that the constraints of a project should not be restrictive ; rather they create an opportunity for innovative design solutions to be realized into the built form. In collaboration with his clients, he focuses on developing creative and innovative solutions that meet both aesthetic and pragmatic requirements, allowing buildings to positively impact the environment, whilst addressing the specific needs of inhabitants. One of his greatest strengths is his ability to balance the design of a project with the technical and management process. His team-oriented and responsive approach delivers effective solutions and creative designs to consistently surpass client's expectations. With an eye for the big picture and an ability to draw spontaneously, he brings high energy to every project team.

THE ASSOCIATES
AR. ANAND THAKUR
In 18 years of his career, Mr. Anand Thakur has had a diverse experience in urban design / townships, residential, hospitality, corporate & landscape design. His versatility gives him a unique perspective on designing spaces that address the bigger picture issues of a community. He is highly skilled at conceptualizing complex design issues into practical and forward thinking solutions.He takes direct design leadership through consensus-building, strong communication and creative methodology.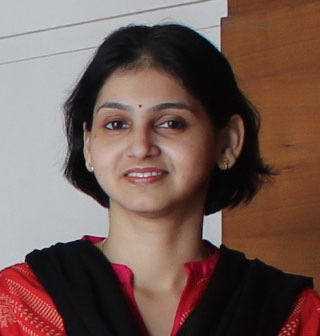 AR. PRADNYA THAKUR
Mrs. Pradnya Thakur joined Abhikalpan architects and planners in 2001 as part of the creative team. She has an extensive experience of 15 years on numerous large-scale township, residential and commercial projects. Her calm and composed nature helps her to complete the tasks at hand without any compromise in the given time frame. Admired for her work ethics, she creates a hassle free work atmosphere that motivates the whole team to work together to achieve the goals.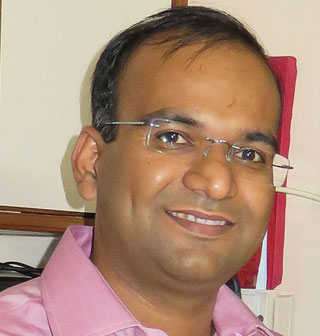 AR. RAHUL LOKHANDE
Mr. Rahul Lokhande has been committed to the firm for the past 8 years and is known for his dedication towards work. . He strives to infuse these qualities into all projects undertaken by him. Large or small, he is able to drive projects with a great deal of enthusiasm and zeal. His sensitivity towards design arises from his passion for architecture and inherent knowledge about it.